SUSTAINABLE SOLUTIONS FOR NEXT GENERATION MANUFACTURING
VERTEXYN BIOWORKS value customer-oriented approach to product research and development 
VERTEXYN BIOWORKS engineering microorganisms to produce natural products.
Our products are widely used in medicines, natural flavors, bio-based materials and cosmetics formulations.

Biological Intelligent manufacturing with environmental-friendly process
It has a complete ability of R & D - amplification - mass production - sales. The total market size of products produced by the bio intelligent manufacturing project has reached tens of billions, and a number of products have been safely and stably mass produced.

Designing life as cell factory
Based on AI big data, synthetic biology has a high-throughput R & D platform, which can quickly realize technological iteration and progress. It has completed a number of technological innovations, broken through process bottlenecks, and has strong R & D strength.

Constructing a full protection of intellectual property rights
Have highly specialized intellectual property protection capabilities, and build a solid foundation for high-quality development of innovation capabilities. It has applied for authorization of more than 50 international and domestic invention patents and hundreds of protected trade secrets.
In the era of big data and artificial intelligence, VERTEXYN BIOWORKS is building a world-class synthetic biology innovation platform
Synthetic biology
Assembling a fully functioning system from standard bio-parts
Precise modification of cellular metabolic networks to achieve industrial objectives.
Large-scale production by synthetic biology methods
Building high-throughput biofoundries
The establishment of increasingly high-throughput 'Biofoundries' ('gene foundries') to perform the relevant DBTL cycles not only speeds up (and reduces the cost of) identifying and optimising solutions, but generates opportunities for the application of machine learning and AI to further assist the process and to explore a much greater range of design space than would otherwise be feasible.
We have established an automated, high-throughput cell factory construction platform, and realized a high-throughput, digital and standardized strain design, synthesis, and testing technology system.
Creating a healthy and beautiful life for human beings.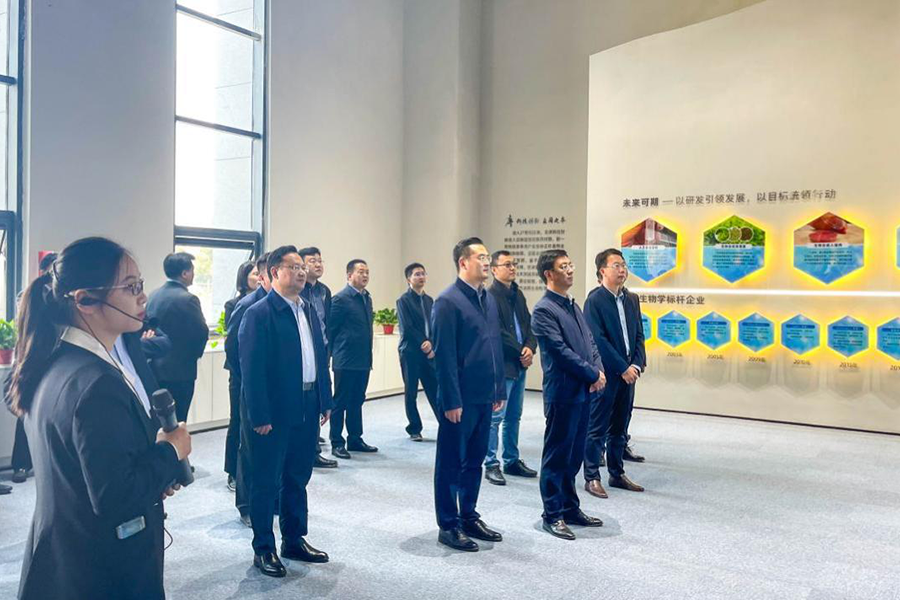 The government delegation of Pei County Jiangsu Province visited Vertexyn (Xuzhou) Bioworks

Create infinite possibilities for your future
CHANGING  THE  WORLD  WITH  SYNTHETIC  BIOLOGY